Five Cleanse Benefits to Get You Feeling Fresh in 2020
Adding cold-pressed juice to your everyday routine is a great way to boost nutrition and kickstart healthy habits so you can live your #bestlife.
Let's face it - who gets ALL their recommended greens?)
Juice cleanses are way more than their 2012 hype of losing inches off your waist fast and its promises of lasting change in a mere few days. Starting a juice cleanse is about taking raw foods to a whole other level, giving your digestive system a break, as well as seeing where and what limiting habits you've grown accustomed to.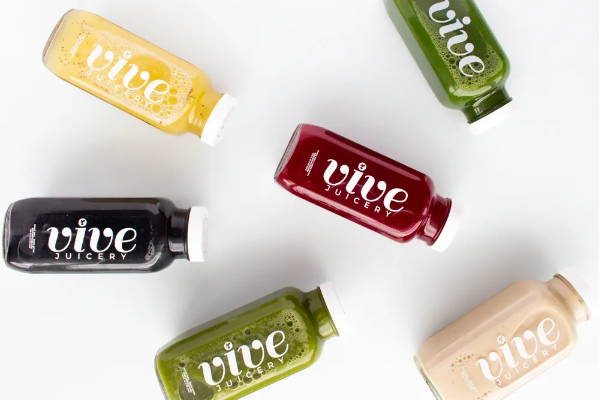 Get fresh in 2020 with these 5 juice cleanse benefits
Lasting Energy
Enjoying fruits and veggies such as apples, beets, and leafy greens on a regular basis will supply your body with real, clean energy sources. Because your body doesn't have to sift through unnecessary sugars, you're less likely to crash. Our fruit and green juice hybrid, Stella is included in every cleanse type for this very purpose!
Detoxification
We all ingest environmental pollutants every day. Here in Utah, those pollutants are especially high during the inversion. Drinking juice can aid your body in the release of these toxins as well as general purification of your respiratory system. Our activated charcoal lemonade, Sensei flushes your system taking the low quality processed food and pollutant toxins with it.
Mental Clarity
Ingesting more leafy greens can boost brain power as well as keep your noggin protected. Full of B-Vitamins, greens are proven to improve memory, focus, and overall power. All our cleanses end with homemade almond milk that helps combat long-term cognitive decline.
Gut Health
Eating clean and supplementing your diet with cold-pressed juice introduces good bacteria into your body. This means a stronger immune system to help your body battle minor to serious illnesses. The good bacteria in your gut help with digesting foods and turning nutrients into things your body can utilize for its needs.
Glowing Complexion
As you consume more fruits and vegetables, your body receives fulfillment of the vitamins and minerals you need to grow stronger hair, skin, and nails. Drinking cold-pressed juice supplies your body with the benefits of several entire fruits and veggies, especially Vitamin A which is the most potent ingredient to treat your skin!
Drink your greens, stay hydrated, and give yourself plenty of R&R. Our cleanses have been formulated to keep your body nutritionally full, metabolism revved up and blood sugar levels stable. Get these five benefits - and more to keep you on track to your happiest, healthiest self!
---
Ready to Hit the Reset Button?
With three cleanses to choose from - Gentle, Standard or Greens - we have something to satisfy first timers and cleansing veterans alike.
We recommend the three day cleanse for optimum cleansing benefits. One and two day cleanses are a great way to get back on track after an indulgent weekend while four and five day cleanses can be most supportive for a deeply rooted reset. Still unsure which cleanse is right for you? Reach out and our supportive team will help you find the program best fit for you.